Either best known as former front woman for Fairground Attraction – who's #1 single, Perfect and parent album, First of a Million Kisses, both topped the British...
It is little wonder that when Disney Pixar were searching for the perfect, authentic singing voice to feature in the Oscar, Golden Globe and BAFTA winning...
Based on the Isle of Skye, the Peatbog Faeries are one of Scotlands the best known names in contemporary folk music. In 2012 they were a nominee for "Best Live...
artists • big top • main stage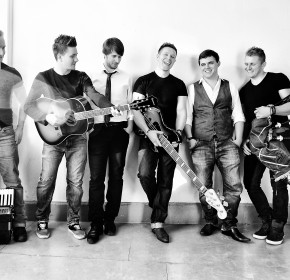 Skerryvore first formed on the tiny lsle of Tiree off Scotland's west coast in 2005. Back then, the band consisted of Tiree-born brothers Daniel Gillespie (accordion)...
Roddy Woomble was born in Ayrshire in 1976. During his childhood he and his family moved about frequently, living in France, England, and America before settling in the...
"Dougie MacLean is Scotland's pre-eminent singer-songwriter and a national musical treasure" (SingOutUSA) who has developed a unique blend of lyrical,...
Colin MacIntyre is a multi-instrumentalist, programmer, songwriter and producer, who releases under the pseudonym 'Mull Historical Society'. MacIntyre...